During the prilling process, your product needs sufficient cooling time to solidify into prills. The Kreber Prilling Tower achieves this by accurately spraying droplets into a countercurrent stream of well-matched cooling medium.
Over the years, we have built up an impressive track record in manufacturing prilling towers.
The prill tower can be designed in accordance with national standards such as ASME VIII and eurocode. The tower can be constructed in carbon steel, stainless steel, aluminium or concrete. The prilling tower can be up to 100m in height and 30m in diameter.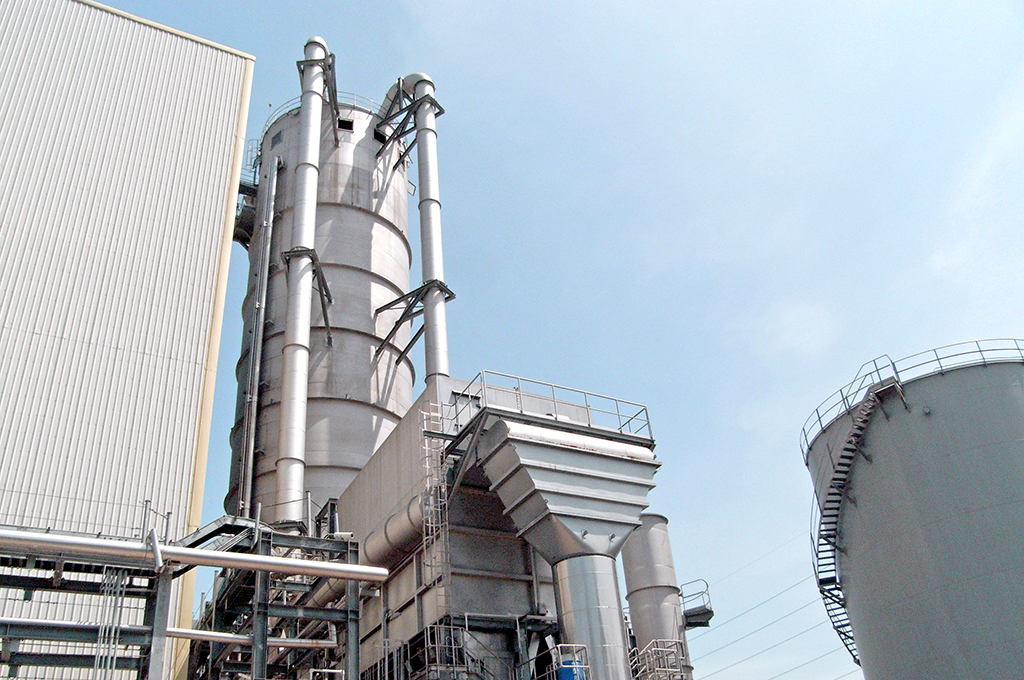 We use our own in-house design software to create as compact a design as possible, by optimizing tower wetting with the ideal diameter and optimized airflow to reach the perfect prill size.
Construction of the prill tower can either be done at our site in the Netherlands or on-site anywhere in the world.
Special options
Some production processes are harder to control than others. At Kreber, our aim is to consistently provide a safe and optimized prilling process. To this end, we have developed several special options.