Pilot-Scale Test
Testing 'prillability' on a larger scale.
At Kreber, we have two testing facilities available to determine whether prilling is feasible for a product: the Kreber Laboratory Facility and the Kreber Pilot Facility.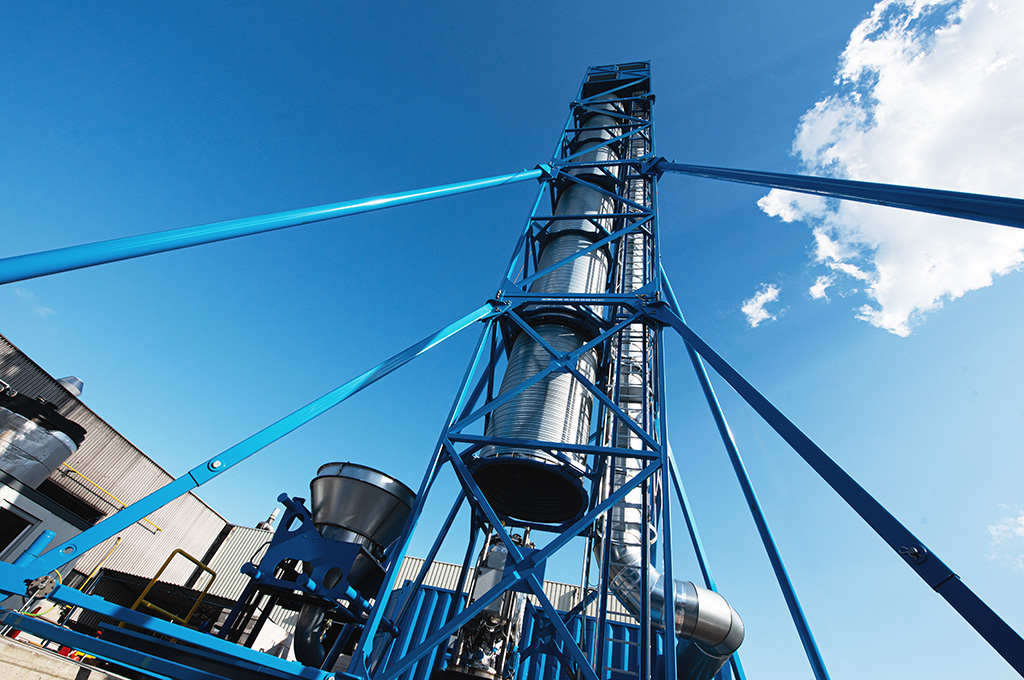 Next to Lab Scale Testing, we use Pilot Facility Testing to investigate feasibility in the Industrial stages. At the Kreber Pilot Facility, we study 'prillability' on a larger scale. Both facilities are operated at an industrial location, which makes it possible to safely test a wide variety of materials.
The Kreber Pilot Facility is a modular prilling tower which is 24 meters in height. It allows us to pursue several goals, such as generating an industrially representative sample in batches, mapping dust formation rates, and gaining new insights that enable the optimization of industrial prilling tower design.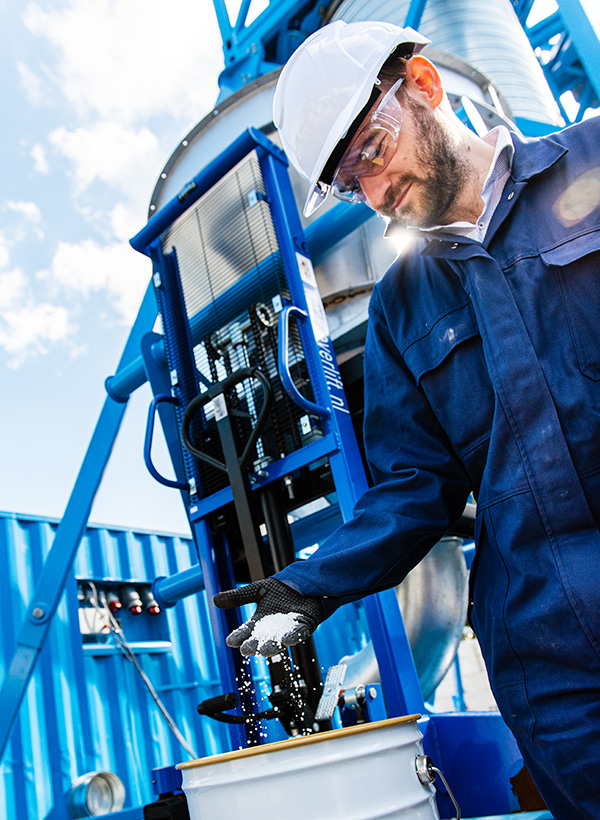 The Pilot-Scale Test consists of:
Sample production in batches
Industrial operability, duration test
Dust formation measurements
Design optimization
We look forward to providing you with advice and a solution tailored to your needs.