Crystallization
Each compound crystallizes differently. Therefore, a product specific design of a crystallization process for a crystalline product is needed.
Which crystallizer design is best suited depends on the compound to be crystallized, the desired product specifications, the chosen crystallization method and the mode of operation, among others.
There are several crystallization methods, which are defined by the way supersaturation, the driving force for crystallization, is created. As the supersaturation is strongly dependent on the solubility and how the solubility changes with temperature, a major influence on the choice of the crystallization method is the solute solubility in the solvent.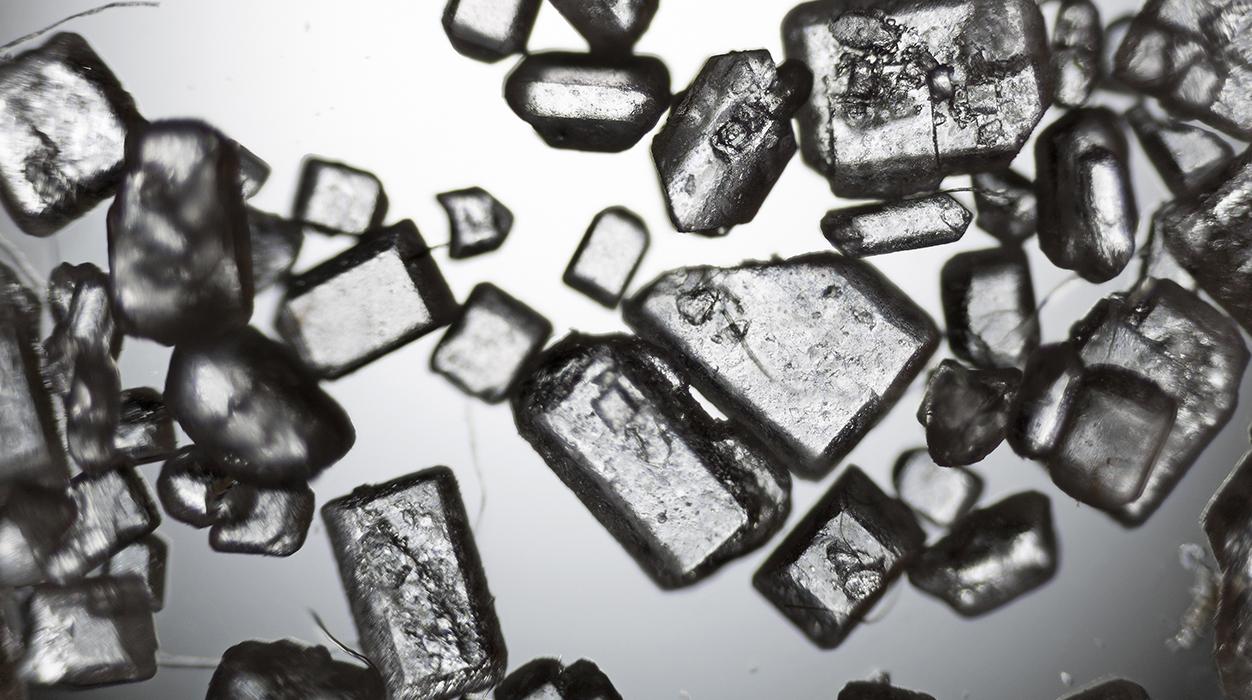 Benefits of Crystallization
The product quality of a crystallized product is not only determined by purity but also by the size distribution, crystal structure, and particle shape.
In a single process step we separate the solute into a crystal product, generally more than 99.9% pure, leaving behind the solvent and impurities in the remaining liquid.
Control over product quality is achieved by our knowledge and understanding of the crystallization process