Single source partner
When it comes to outsourcing such as CNC machining or contract manufacturing, you face considerable challenges. That's why you need a partner who can think along with you, contributes to innovation and delivers reliable results. That's precisely what we at Kreber do for our customers. Every project, every day.
At Kreber we approach every project as a critical element in a finished product, not as an individual part. Success is measured not only in precise tolerances, but also in the trust and confidence of our customers to deliver reliable components that fit and work together flawlessly.
Turn-key approach
Our relationships with customers are built around high quality welding and precision machining. But the added value we provide extends far beyond 'shaping metal'. Kreber offers a 'turn-key approach' that addresses every phase of the process, from sourcing raw materials to shipping finished components.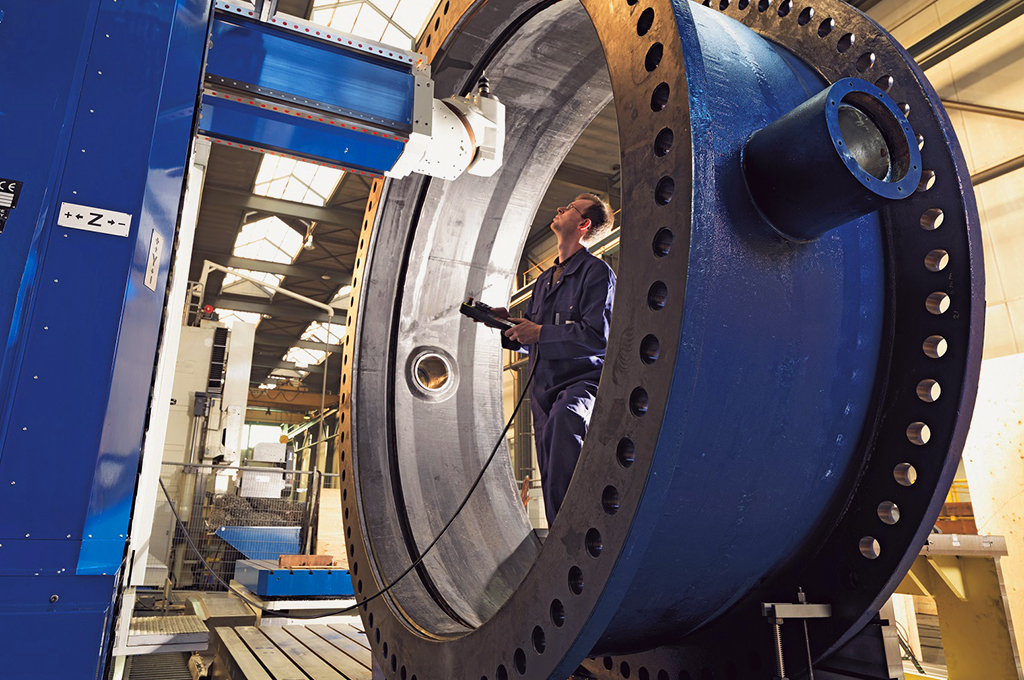 Precision machining expertise
Kreber has over a hundred years of experience in designing, constructing, testing and commissioning industrial equipment. Having a proprietary engineering department means that the lines between 'idea' and 'reality' are very short. This translates to the highest quality end result, within the shortest possible lead time.
We specialize in:
Manufacturing large components, pressure equipment (PED) and heavy machinery
Project management
Supply chain management
Precision machining
High quality welding & overlay cladding according ISO 3834-2
Complex assembly & factory acceptance testing
Quality management systems and fully documented manufacturing record books
Resolving special issues through established contacts with notified bodies, institutes and universities
Projects we are proud of
While there's no substitute for seeing our facility and meeting our staff in person, the short overview below will give you a quick look at how Kreber takes projects from specs to results. Do you want to know more about the processes behind the project? Contact us and let's talk about turning your next project into a success story.
An overview: